Our Story
How Jordan Proposed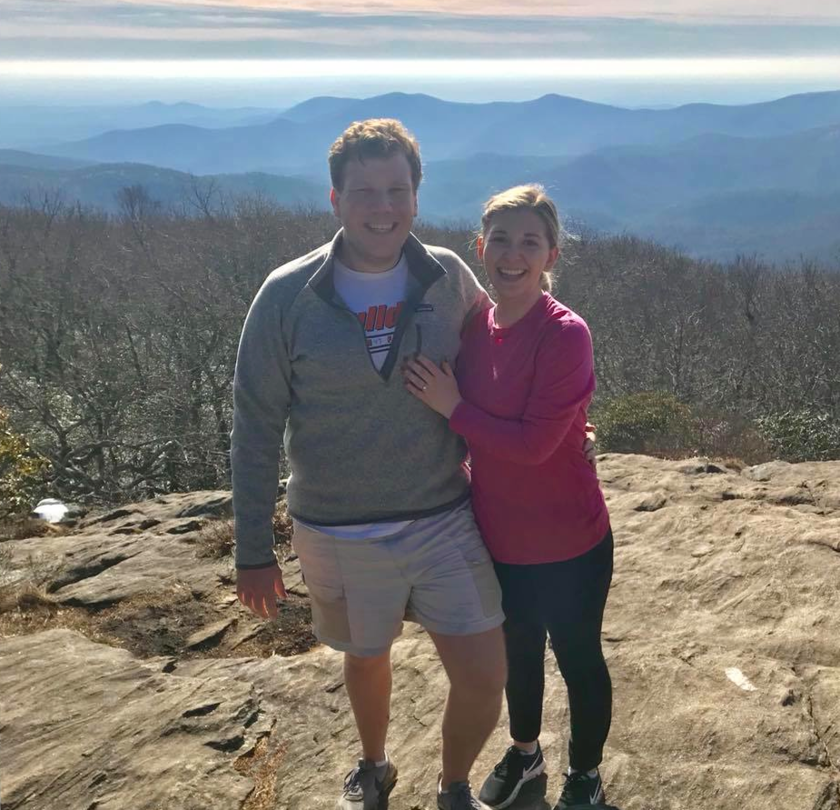 On Saturday, December 16th Jordan and Loren planned to go hiking at Blood Mountain. Our proposal is a hilarious story of illness, icy trails, and a proposal that is imperfectly perfect.
Jordan had been talking about hiking for a few weeks, and Loren was suspicious that something was up. Jordan brought Loren Chick-fil-A for breakfast (her favorite!). Unfortunately, this was one of the rare days when she was sick. She wasn't sure if she'd be able to hike, but she didn't want to risk ruining Jordan's possible proposal plans. When she wouldn't eat the Chick-fil-A, Jordan knew she was feeling bad and started worrying about the hike ahead.
It snowed the week before and the hiking trail was snowy, and absolutely gorgeous. It was also icy and quite a challenge. After a couple of miles, they thought they had made it to the top, but discovered there was still a bit left to climb. Jordan, seeing that Loren was struggling, said he would go ahead and see how much further it was. About 15 minutes later, he called Loren on the phone and said, "Its not much further. Come on up!"
At this point, Loren wasn't sure she could get back down the mountain, but she kept going. It turns out Jordan ran most of the remaining distance and it was about a mile to the top. Loren finally made it to the last steep part and Jordan came around to help her up. He paused and with a concerned face asked, "Are you alright? You look horrible."
They sat down at the top and took in the beautiful, snow covered view. Jordan said he was going to get a protein bar out of their backpack, and Loren went to grab it. He stopped her from opening the bag, and she hoped there was a ring in there. A moment later Jordan pulled out the stunning ring and asked Loren to be his wife...five minutes after saying she looked terrible.

We both ran on straight adrenaline and made it down the mountain quickly. We had lunch in Blairsville while calling and texting loved ones. When we got back to Loren's parents house, Jordan's parents were there. They all had a celebratory dinner complete with she said yes decorations and the hilarious account of how Jordan made Loren work for her engagement ring.
The Wedding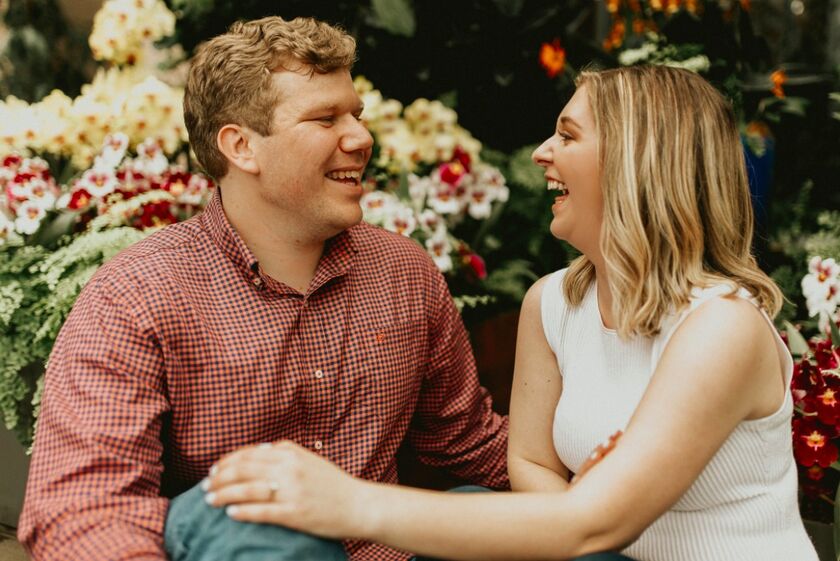 Saturday, November 17, 2018
4:00 PM
Attire: Cocktail
Ceremony and Reception
The Stables at Foxhall Resort
8000 Capps Ferry Road, Douglasville, GA 30135, USA
Please use #LorenGoesWest to help us capture all of our wedding related events and special moments on the big day!
Note: this is an adults only event for those 16 years or older.